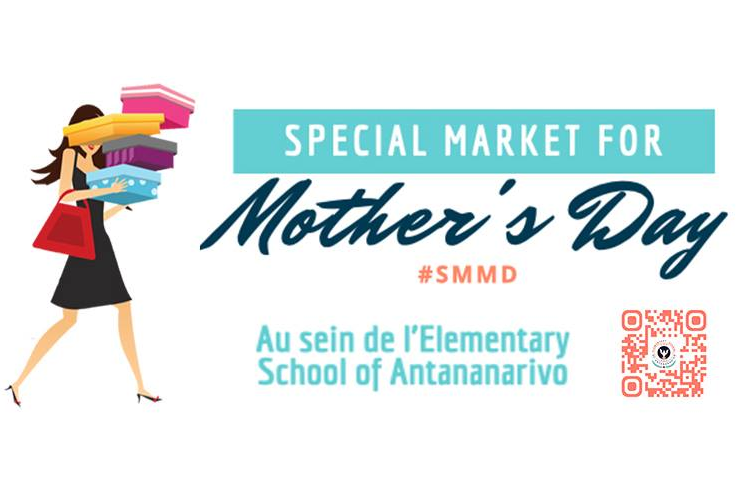 Présenté et organisé par l'Elementary School of Antananarivo, le #SMMD est un marché dédié aux familles mais surtout aux mamans pour l'occasion de la fête des mères.

Lors de cet événement, les exposants seront uniquement composés de jeunes entrepreneurs Malgaches, c'est ce qui rend cet évènement aussi "spécial".
La marque Manjary sera au stand numéro 1 pour vous présenter les produits phares du moment. Une petite surprise est prévue pour que vous puissiez gâter vos mamans à leurs fêtes !
Alors n'oubliez pas, #SMMD c'est le samedi 18 Mai 2019 à partir de 9 h à l'Elementary School of Antananarivo.


Tarif d'entrée : 4 000 Ar – Pré-vente : 3 000 Ar
Contact : +261 34 73 174 11